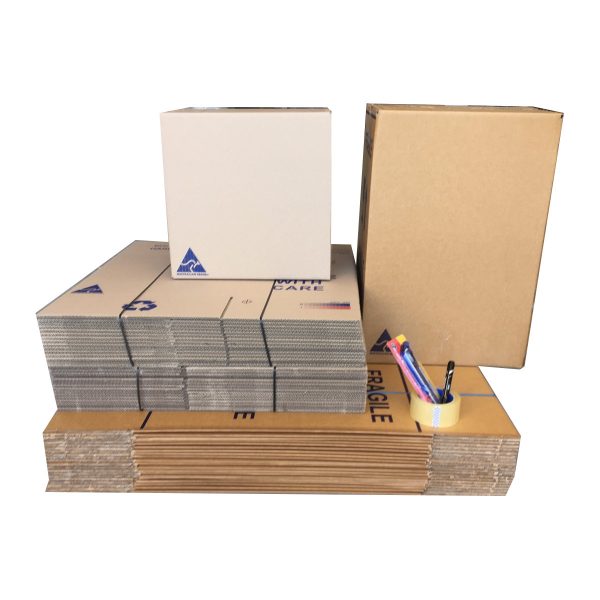 Moving Box Pack – 50 Boxes (Collection Price)
Moving Box Set 50 Boxes. Comes complete with 30 x 50litre Book/Wine Cartons, 20 Tea Chest Cartons of 100litre. Dimensions of the boxes are 425mm x 370mm x 640mm for the 100 litre boxes. 402mm x 298mm x 399mm for the 50 litre boxes. 1 Cutting knife for all your packing needs. 1 Marker pen for identifying your items. 2 Clear tapes for all purposes.  This moving pack is suitable for both Industrial and Household. It has everything you need for moving house or business. All boxes are brand new. Save 30% off RRP.  This item is only available for pickup from our collection points.
Note:
50L Box Size:  406mmx298mmx431mm   or  402mm x 298mm x 399mm depending on which collection point you pick up.